La depresión de Danakil
by Arrate Ayala, Andrea Badia, Carlos Dubón, Marina Gómez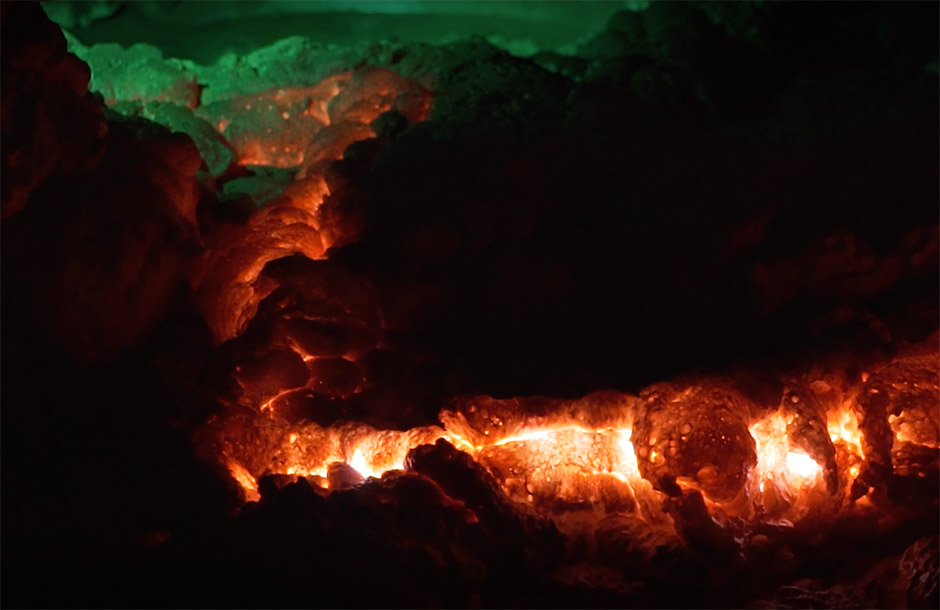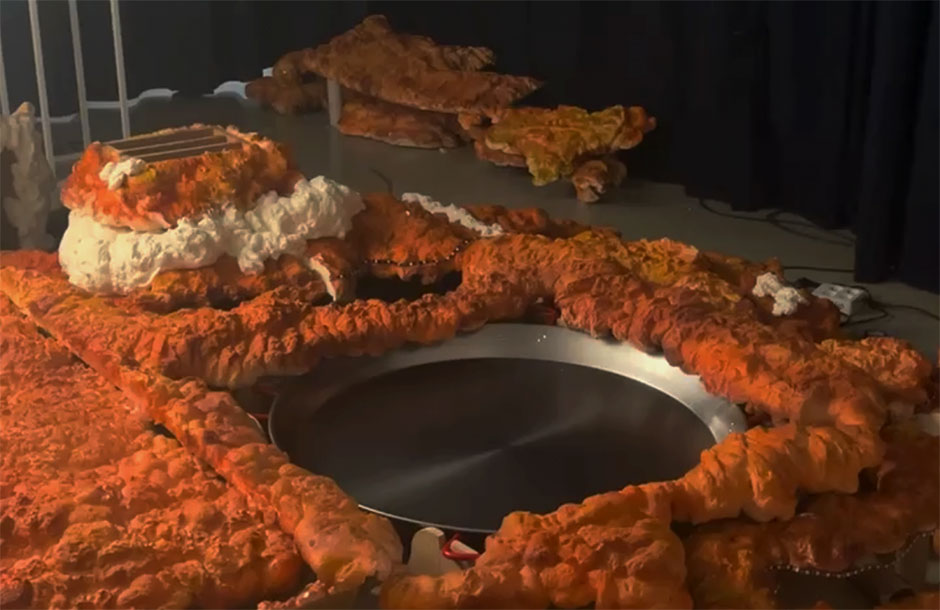 Artemisis
by Jesús Delgadillo, Ana Harrison, Yuji Lee, Camila Simsiroglu
Euphyllia
by Stephanie Romero, Isabel Tavoni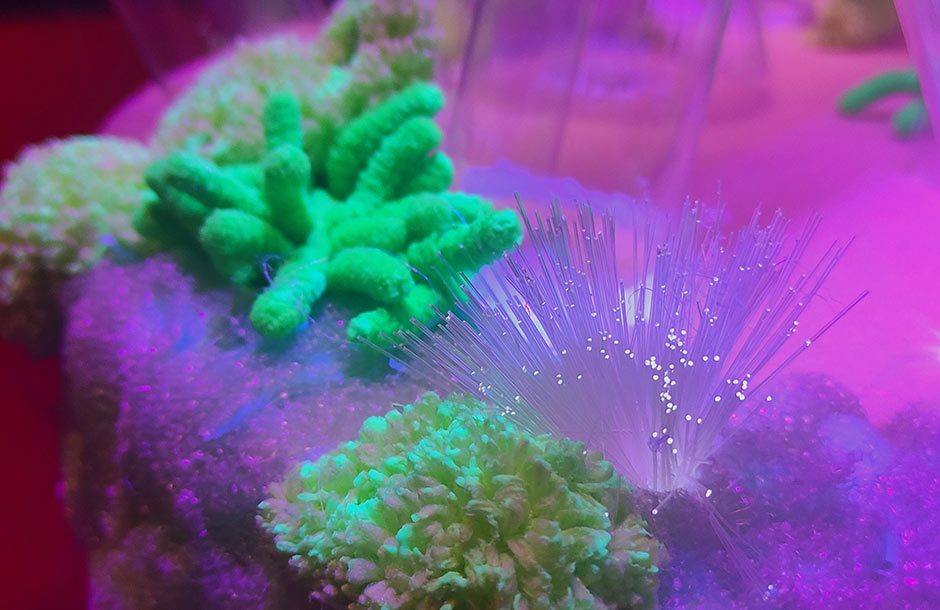 Panta Rhei
by José Andrés Cubillas, Luis Díaz, Biel López, Paula Villavicencio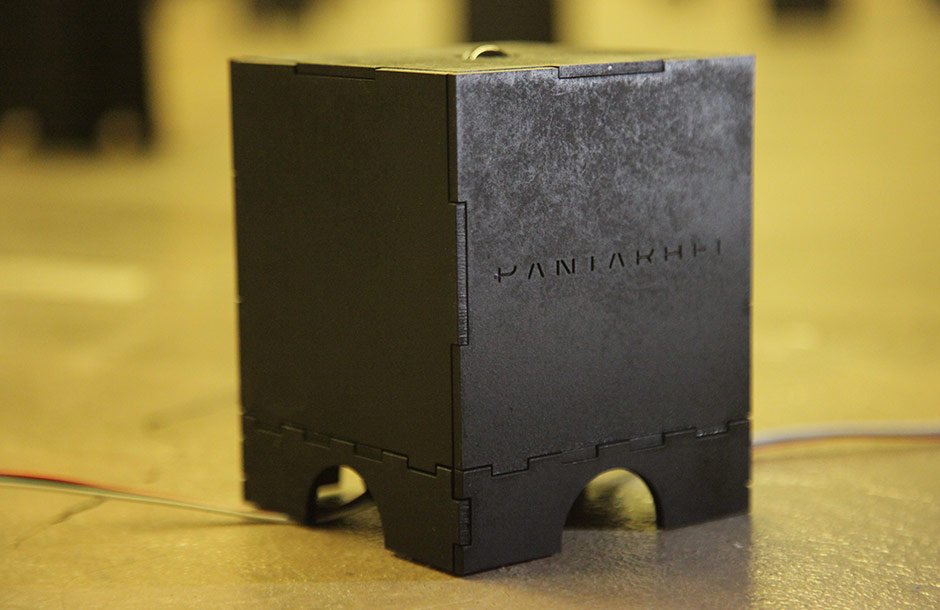 Métron
by Luis Rocha da Silva, Flor Salatino, Sara Montoya
With a metronome as a starting point –as a time and movement structure– Métron explores the limits, focusing on the intersections and influences between "different" mediums (mechanical, sound, light, space) to create various choreographies that challenge and reveal the metronome's perception.
Proximidades
by Catalina Ansaldi, Marta Minguell, Ana Karen Orozco, Daniela Savalli
Proximidades is an interactive audiovisual installation based on emotional patterns identified during the time of confinement.
The collective memory of a moment of universal crisis is translated into a sensorial experience, which is updated with each visitor's participation.
To address this issue, we worked with data collection and analysis. For a sensitive approach, we created an interactive website (www.theproximitymovement.com), which, through a simple interface, allowed participants to enter basic information (country of residence and day of confinement), and their emotional state of mind.
After analyzing the collected data, we began to identify some patterns. By using a broad view, we set out to organize the emotional patterns and represent them synaesthetically with visuals and generative audio.
PORTAL
by Javier Albo, Ale Moscoso
PORTAL is an interactive installation of light and sound that explores the thresholds of human perception.
The piece is presented as a black void that is activated and illuminated by its visitors. With a shout or a simple word, the voice opens a gap in spacetime through which sound travels transforming the dark void into a visual experience similar to a vortex.
Coin d'amour
by Azzurra Stilo, Ana de la Mora
Have you ever wondered what you feel when you touch your forearm or, in other words, what does your forearm feel when you touch it?
By answering these questions, the project aims to be a proprioception exercise that establishes a dialogue between us and our body to discover its importance, listening to what it feels and respecting its "emotions".
Based on a statistical study, it has been determined how people from different European cultures feel when they come into contact with different parts of their bodies.
In the 'Coin d'amour' installation, when the user comes into contact with different parts of his or her body, what that part feels when touched is represented by sounds and generative light graphics projected onto the surface.
Aural
by Natalia Gima, Mago Hart, Miriam Felici
Aural is an immersive experience that allows the user to "hack" its electromagnetic field.
We use the physical interaction with a luminic sculpture to design a soundscape in which the user is complete immersed in the emitted frequencies, being able to modify it in real-time. Creating a feedback loop of action and reaction between the physical and energetic body, such practice provokes a state of deep relaxation throughout. By doing so, the spectator can "design" his or her aura.
La Mantis
by Gemma Reverter, Heidi Valda
As we are used to macro-events and large formats to pay homage to what we admire, the proposal refutes the macro show culture and installs itself in the small, honouring the insect queen, The Mantis.
Sense of Rhythm
by Rubén Oya
Sense of Rhythm is an interactive art installation about the perception of music. Visitors co-create their rhythms and experience them in an immersive environment through sound, light and vibrations.
Sense of Rhythm is an augmented and accessible music experience based on universal design to make it barrier-less for people with vision or hearing loss.