International mobility
BAU, College of Arts & Design of Barcelona offers the possibility to apply for a mobility grant for academic purposes within the framework of Erasmus (European Union) and exchange programs with universities throughout the world to the students of the Bachelor's Degree in Design and Bachelor's Degree in Fine Arts
BAU, College of Arts & Design offers to its students of the Bachelor Degree in Design, the Graduate Degree in Design and the Diploma in Graphic Design the possibility of applying for a student mobility grant for academic purposes within the framework of Erasmus (European Union) and exchange agreement programs with universities throughout the world.
The Erasmus program allows students to complete part of BAU studies at a university in the European Union with an Erasmus agreement and has two fundamental characteristics: financial assistance proportional to the duration in months of stay at the college (if they meet the requirements of the program) and the subsequent recognition BAU/UVic of their studies at the destination university (upon acceptance of the Learning Agreement by the Academic Office of BAU).
The exchange program with universities outside the Erasmus program or outside the European Region includes the subsequent recognition of BAU/UVic studies done at the host university (with Learning Agreement prior approval by the Academic Office of BAU) but does not offer financial assistance, with the exception of AGAUR scholarships and other institutions where students may apply in person.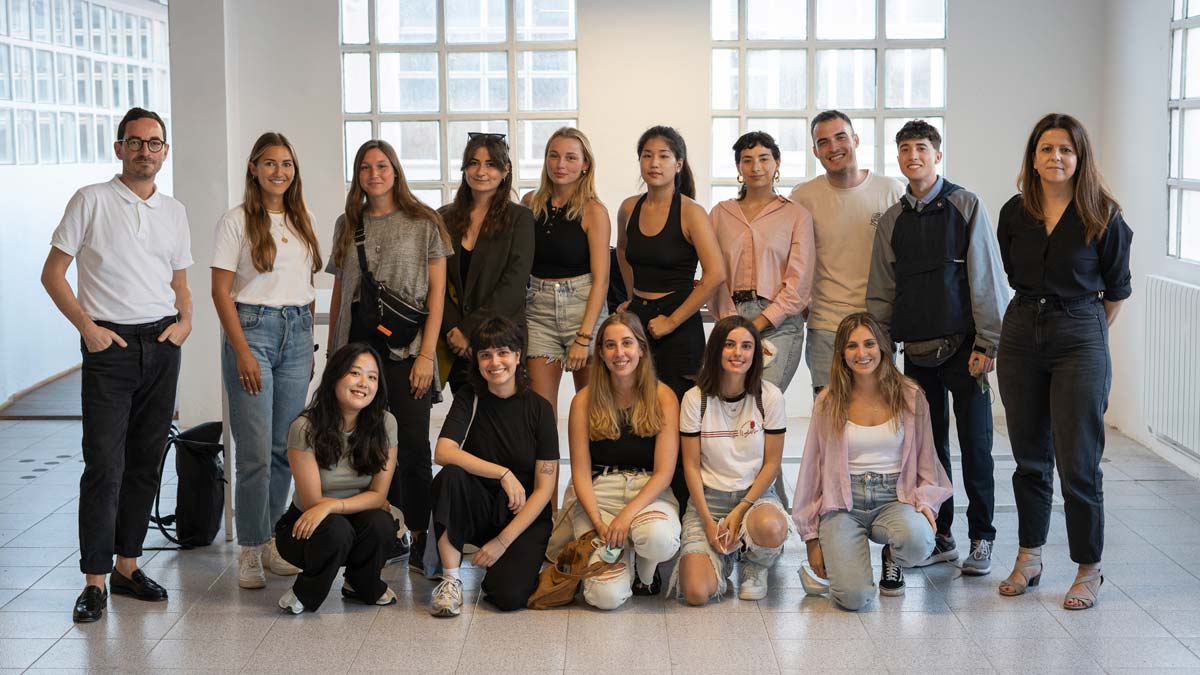 The main objectives of the mobility and exchange programs are for participants to:
Learn new techniques and skills
Strengthen the use of other languages
Increase the value of their educational record and professional CV in the labor market
Gain maturity, tolerance, confidence and initiative
Discover and share other ways of living in other cultures

BAU College of Arts & Design, promotes the exchange and mobility of students and teachers with the aim of promoting the diversity of profiles and perspectives, which offers the knowledge of other cultures and learning methodologies of design from other countries, as well as to develop joint programmes of teaching, research and cooperation.
Registration subjects list (only incoming students with pre-acceptance)
For more information contact with incoming@bau.cat.
Erasmus agreements
Germany
Austria
Belgium
Denmark
France
Hungary
Italy
Latvia
The Netherlands
Portugal
Exchange agreements
Argentina
Brazil
Canada
Chile
China
Republic of Korea
Israel
Mexico
Switzerland
United Kingdom
Uruguay