Alumni
BAU, Design College of Barcelona presents ALUMNI BAU, the community platform for BAU graduates which has been created to provide services that promote and support both personal and professional development.
Introduction
Alumni is a space where you can socialise and interact with professionals and companies from the sector.
If you completed your studies at BAU (Degree in Design, Higher Degree in Design or Bachelor's Degree in Design, any Master's or Postgraduate Course, or the BAU Evening Diploma in Design), then you are part of ALUMNI BAU, an international and creative community of designers with a variety of specialities. Inside you will find a range of services and opportunities that will benefit your future career.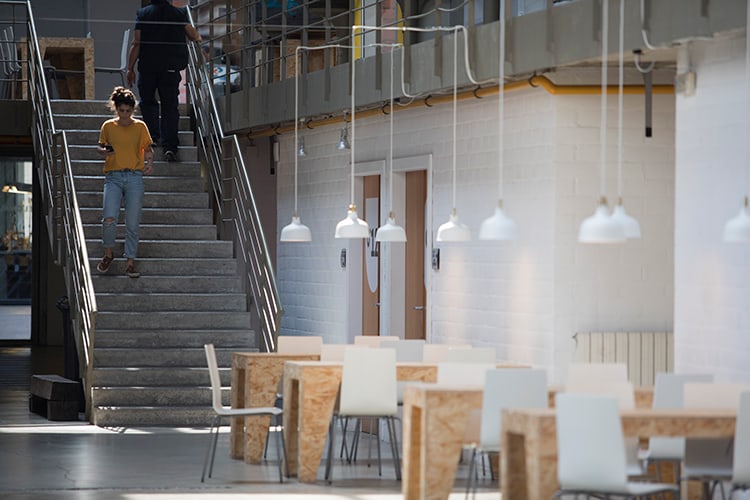 Alumni Platforms
Become part of the BAU Alumni Community and take advantage of the platforms that BAU offers you.
BAU offers you its communication channels (BAU NEWS, Social Networks and Newsletter) as a platform to disseminate your most relevant personal and professional projects. There are many alumni who have taken advantage of the BAU platforms to publicize their work.
Would you like to add up? Write to comunicacio@bau.cat and explain your projects.
Job Exchange
Whether you are seeking or offering employment, BAU is giving you the chance to be part of the Job Exchange. There you will find job offers and internships with companies in the sector, and for those of you who are entrepreneurs or self-employed, the contact details of collaborators and designers so you can complete your projects. Remember to register with the BAU Job Exchange.
Contact:
Desi Martínez:
borsadetreball@bau.cat
Student support opening hours:
Monday to Friday from 8 a.m. to 4 p.m.
Special discounts
As BAU Alumni, we offer you discounts and free activities for Ongoing Training at our centre:
Master's and Postgraduate Courses
Summer University
Events and Seminars
Special discounts with collaborating companies
Leasing of spaces (view dossier)
Library
The BAU library contains a wealth of specialist documentation related to design issues which you can take advantage of as part of Alumni BAU. To get your username and password, register on Alumni and request your login details in the library.
Professional networking
BAU Design College of Barcelona arranges and participates in professional networking events with companies and graduate students which you can also get involved in. Highlights include institutions with both public and private services, development incubators for new projects, co-working spaces, and our own advice service which can provide you with guidance and a range of options.
ALUMNI meetings with presentations
BAU Talent Networking to attract creative talent.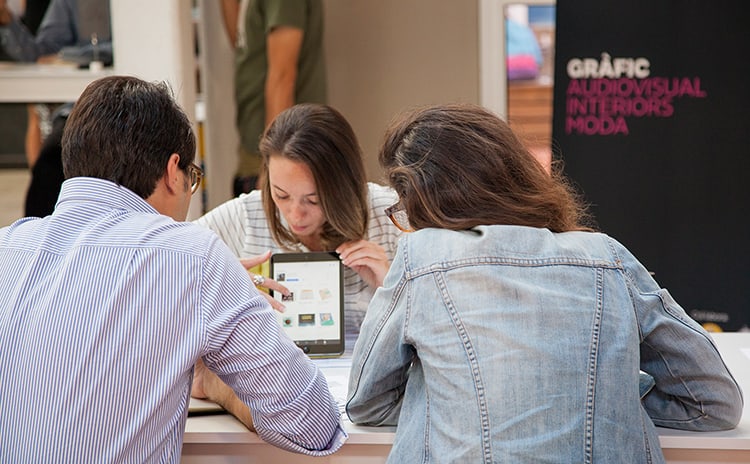 Other services
At BAU, we are in constant motion. Becoming part of Alumni will enable you to stay up to date on the innovations we develop as well as any new services that emerge, such as special discounts from suppliers, invitations to events, consultation services, special promotions, competitions, and a communication platform where you can promote your professional achievements to an extensive network of contacts.
Reasons for becoming an ALUMNI BAU
Be part of an international community of designers
Discounts on Ongoing Education
Stay up to date on the latest design and BAU news
Reunions with your former classmates
Network with professionals and design studios
Receive invitations and discounts for design-related events
Get information via the Newsletter and other announcements
Promote your projects throught BAU social media channels
And much more…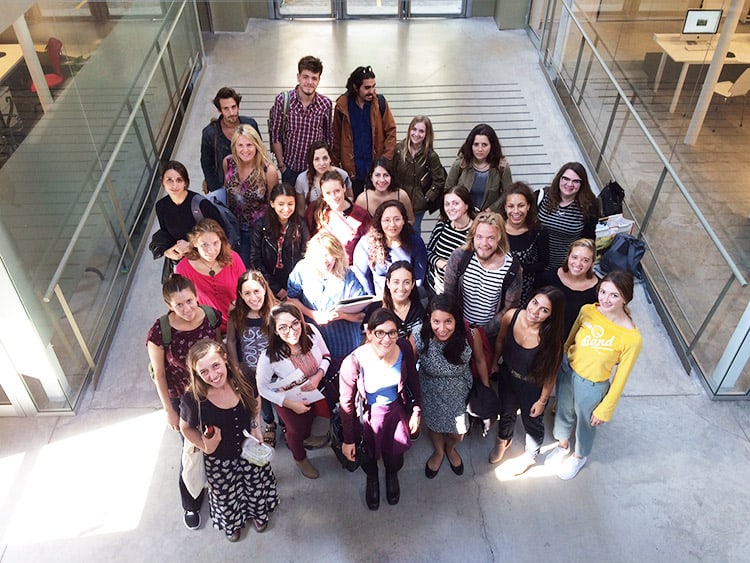 At BAU, we are always working, so we welcome any proposals and suggestions you may have!