Ilustración en prensa e ilustración en packaging
by Joana Dziezaski
20 love poems
by Blanca Mora
Sustraietatik hegoetara
by Maialen Sánchez Bergara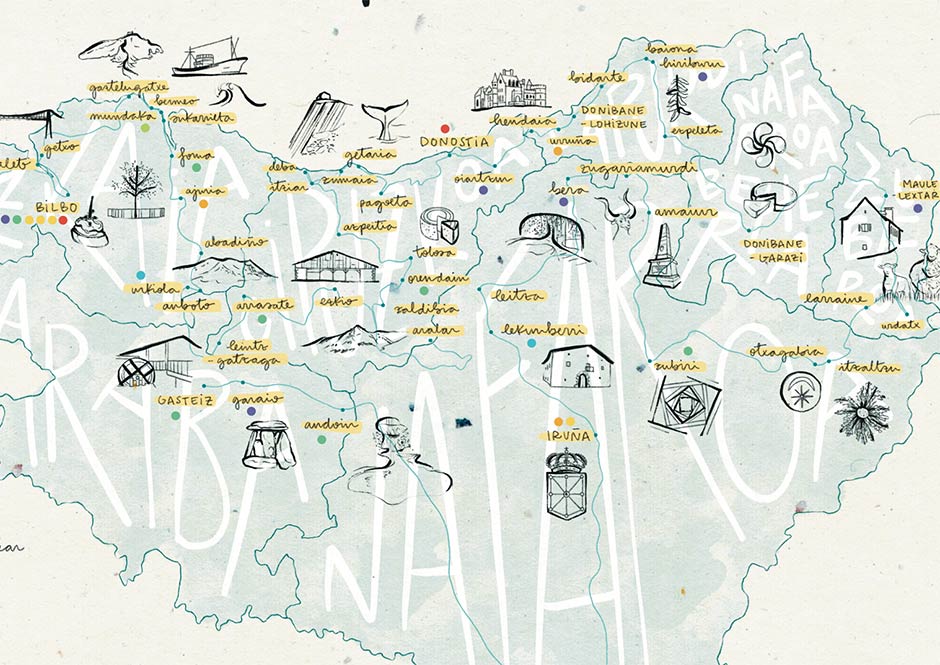 KE RO me, Red Lips for Valentine's and Marcos and Irene
by Julia Brenes
The first two projects focus on the acceptance of own appearance and the visibility of different bodies that do not usually fit the beauty canon. The illustrations, in a watercolor style and soft tones, present the body as something to be accepted and loved. The third project follows the adventures of two little brothers as an illustrated story.
Rest in glory
by Celeste Correa
Creation of a fashion brand based on vector illustrations of classic rock stars like Freddie Mercury or David Bowie. Playing with the figures, customized patterns are generated for each of the merchandising products that the brand encompasses.
Agatha no quiere ordenar
by Laura García
The idea of this book is to let a lesson to the children among the 4 and the 6 years so that they view that order your room can be fun also, and Agatha teaches they how.
Me and the depression Monster
by Sabina Mares
Illustrated book for adult public, that shows the relation among the personage and the monster of the depression and the evolution that this comports. I've used the monochrome to express the only one way that the character feels and it's focused at the facial and corporal expressions.
Obsessions, Bloom and Birthplace
by Paula Alconada Sánchez
Using an illustration technique with manual drawing aesthetics, illustrations are created to promote or complement an advertisement for the Macallan whiskey brand, a Troye Sivan song and the album Birthplace in vinyl format of the singer Novo Amor.
Comic strips and illustrated biographies
by Elena Livieri
Using a very natural technique and characterized by textures, several graphic stripes and an illustrated biography are created.
Arctic Monkeys Packaging
by Marta Palop Llàcer
Packaging design for the Arctic Monkeys album AM, creating unique images that try to represent accurately the content of the product by looking for a graphic language that suits the group's target (young audience).