Bachelor Degree in Design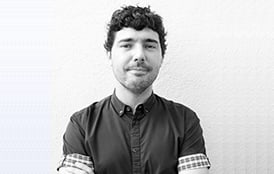 Kike Macías
Interior Designer
Graduated in BA Interior Design and Project Manager with extensive experience in design and project management (international).
Collaborations with Sony, Zara, Roca.
For three years, working in Bangalore (India) as head of flagship stores and international interior design projects in India, Europe, the Middle East and SEA.
Conferences, one of his passions, at design universities in Barcelona, Newcastle and Mexico.
Member of HEA in UKPSF (United Kingdom, framework of professional standards in education) as head of interior design at the international campus of the University of Northumbria in Colombo, Sri Lanka.
Founder of Studioapart, a multidisciplinary study with international and local clients that combines with another of his passions, Yoga.