Master's Degree in Design Research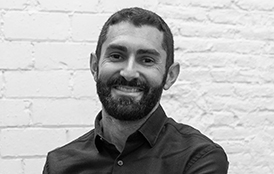 Fran Díaz
Doctorand. Architect and Master in City and Sustainable Architecture
He's an independent researcher focused on digital manufacturing and social innovation.
Since 2015 he coordinates and researches in the project Autofabricantes in Medialab-Prado (Madrid) where they create and collectively design prostheses and other support products for children.
He directs the new Laboratory "Body, Health and Autonomy" co-financed by the Daniel and Nina Carasso Foundation in which he continues and extends the trajectory of research in the body towards areas of community health, performing arts and functional diversity.