Saüc
by Carme Alcoverro, Iris Gómez, Arnau Sebastià
Saüc es la app que te reta a minimizar tu huella de carbono de forma divertida, generando comunidad y ofreciéndote beneficios.
Canjeando los puntos que consigues al completar una serie de retos, puedes recibir beneficios (entradas o descuentos) o colaborar con las entidades más comprometidas con el medio ambiente.
Bubblet
by Alba Aragall, Federica Corbetta, Victoria Perea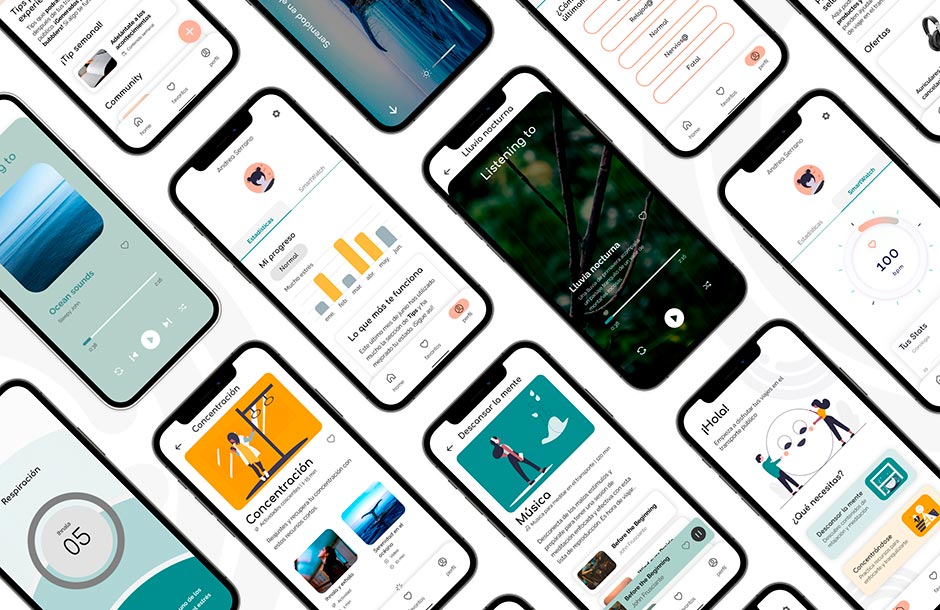 Emochi
by Patricia Cantón, Marta Laplana, Emma Lladó, Ramiro Andrade
"Emochi" is an application that helps you with the emotional learning of your students.
Spark
by Karin Dahlstedt, Isabela Baracat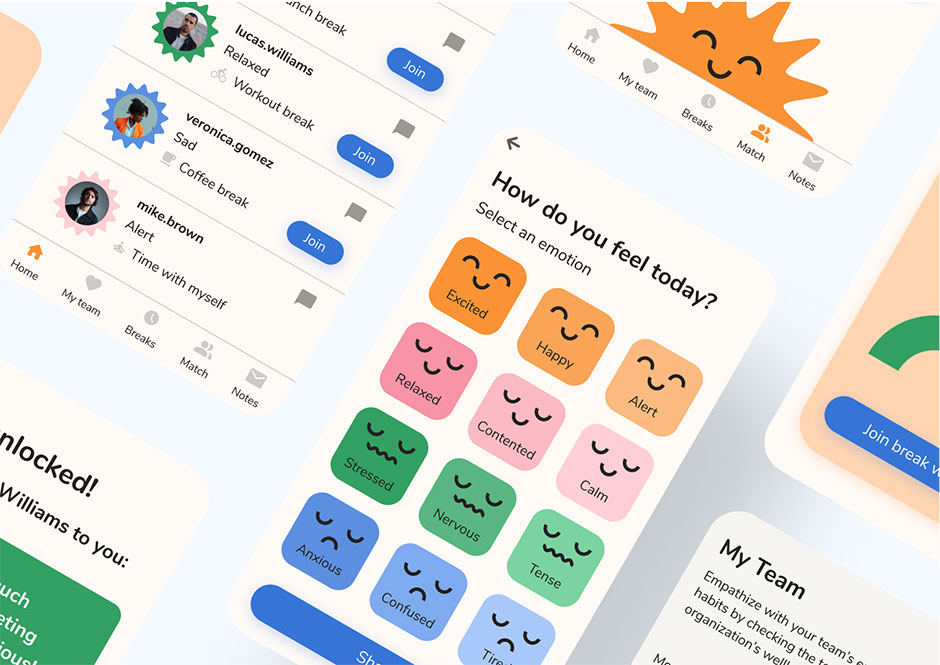 Spark is a project that approaches issues of isolation and communication in remote work environments, minimizing their impact and helping to promote a clean, fun and healthy culture of communication.
Elemental
by Carolina Sánchez, Eduard Trenkle, José Garza, Lijie Ye
Elemental is an app that seeks to facilitate the process of search, comparison and purchase at the moment to go at the cinema. In addition to simplifying the process of organisation when go at the cinema at group. The project was developed by means of the methodology agile, since the research (quantitative data, qualitative, glimpsed and surveys) until each sprint, continuum centred at the necessities of the user
Artik
by Marta Portales, Susanna Pujades, Carla Flores, Sofía Dezaki
Artik is a digital service that facilitates learning while playing. Aimed at students who come to the museum with the class group.
Unlike other didactic tools, we offer a recreational activity that makes the experience more positive when visiting the museum, increases the information retention capacity and the student's involvement. And, also, it helps the teacher to improve the organization of the visit.
La Platea
by Stephanie Bernstein, Ariadna López, Ricardo Sánchez
"La platea" brings together all the theater offer in one app and makes it easy to buy tickets.
Catnova
by Sabrina Fiore, David Millán, Susanna Pezzini
Catnova is a web design project conceived to be the official site of Catnova, a non-profit association that works in the city of Barcelona to promote the social and labour inclusion of people at risk of exclusion.
Daydreaming
by Verónica Bonilla, Elisa Casto, Ainara Rodríguez
Web design proposal for the Soñar Despierto Foundation, committed to integrating children and adolescents at risk of social exclusion.